---
Steve McConnell cites several common pitfalls in his book Rapid Development (Microsoft Press):

- weak personnel
- overly optimistic scheduling
- inadequate planning and design
While you may be able to recruit a top-notch team yourself given enough time, this may be too expensive or unacceptably long for some companies, given their market window, the stiff competition for talent these days, and the need for highly specialized skills. Given the fast pace of competition, any slip in schedule, design flaw, or distraction from your core business, can put your business at risk.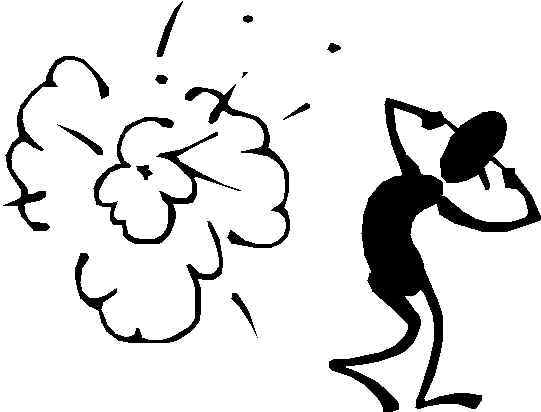 Startups need a top-notch team or advisors in place to secure financing and deliver products on an aggressive schedule. Their investors may even require independent reviews and risk assessments as part of due diligence.
Fortune 1000 companies typically need a mix of full-time and hired experts to help deploy today's complicated enterprise-class systems.

ScaleIT can help your company avoid costly mistakes and get you the skilled personnel when you need them to stay ahead of the competition. Many of our clients choose to have their business requirements, design, and project plans reviewed to reduce risk. We help you assess your business and technical strategy, guide you with roadmaps, scope, and prototype key components of your system. Our firm emphasizes early involvement in the design process, project planning, roadmaps and useful methodologies to guide development. Our employees bring many years of experience as top employees at other industry-leading companies such as TIBCO, the Open Software Foundation, Silicon Graphics, and Oracle. Using our extensive architecture and programming expertise, we help you implement more robust, reliable, and scalable systems. Using our extensive system management background, we can help you anticipate, reduce, or eliminate system management problems and cost. Using our extensive object technology expertise, we make sure that your product or service evolves as you need it to. We help you avoid potentially costly mistakes. We offer advice at many stages of a project and fill the roles which are critical to your success.

Back to Top
---
Our process does not involve outsourcing. We work with your project leads and engineers to facilitate the design process. We work on the front end of your project and you retain ownership of the deployment process.
---
A firm that is experienced in your application domain (eg, e-commerce or database).
A firm that brings many years of industry experience at top companies.

A firm that is committed to investing in their infrastructure, using best practices, and delivering outstanding service and value.

Avoid firms that bill out high rates for inexperienced junior personnel. Avoid firms that multiplex their personnel across too many other clients, thus putting your project at risk.

Avoid firms that cut corners and put profit ahead of quality.

Avoid firms that treat your company as a one-shot gig.

If you're doing business with an independent consultant, make sure that they do not pose an IRS audit risk relative to IRS code section 1706. Do they have a marketing brochure and business license? Are they incorporated? Are they insured?
---
Our principals and affiliates are among the best and brightest in the engineering field and bring many years of proven industry experience, designing and deploying highly scalable, mission-critical systems.
We work for your best interest and not that of a particular vendor. We always disclose your full range of options.
We develop and utilize best practices for getting the job done. To minimize the cost and risk of software development, we emphasize getting involved early in the development process, project planning, architectural roadmaps, a formal specification process, object-oriented methodologies, rapid development techniques, and best-of-breed tools.
We treat you as a strategic partner and work with you in a flexible manner and try to accomodate all your needs over time. We maintain a network of advisors and affiliates and can leverage a variety of personnel to address all your needs and to take on larger projects.
We assume responsibility for successful consultations and deployments and guarantee our work. We work to maintain 100% referencability.
---
We view each of our clients as long-term relationships.
Unlike many firms, we make ourselves available on an ongoing basis.
We are always conscious of delivering value to our clients. We will give you a sense of technical vision and transfer knowledge to your team through training, documentation, reviews, and mentoring so that you become self-sufficient. We believe in the development and use of best practices.
We choose to work with the best companies and live up to your high standards.
We judge ourselves by your success.
---
We can work in a variety of ways: time-and-materials, fixed-price, retainer.
The T&M approach is potentially less expensive in that the charges are based on hours actually worked and offers you the flexibility to more easily direct the effort as needed. This is our most popular option. Hourly rates vary depending on the type of service, the required skill, and the length of the project. While you pay more for more experienced personnel, you pay less for less experienced persons. Our rates are competitive with other practices. We can send you a fee schedule which lists our standard going rates. We don't offer discounts because our rates are not inflated, simply reflect actual overhead, and are very fair relative to the value we provide.
We realize that some of our clients are very concerned about containing project costs and may require fixed bids. In cases where a project can be reasonably well-defined, we can offer fixed bids. We can also offer certain services such as architectural roadmaps on a prix fixe basis, if you prefer. This minimizes the outlay for architectural roadmaps and reviews.
The retainer arrangement forms an ongoing relationship with us which gives you access to expertise at critical junctures of your project, without requiring a large financial commitment. This arrangement is most appropriate for ongoing short engagements, such as architectural reviews, occasional advice, and maintenance work.
Consider the cost of finding, hiring, training or otherwise ramping up and managing new employees.
Also consider the overall value we provide and your return on investment. In many cases you are spending pennies on the dollar for your return on investment!
We are at your service!

Copyright © 1994-2005 ScaleIT Design Group, Inc. All Rights Reserved.